Webinar: Strategically manage data quality in an ERP rollout
Many large companies with complex IT landscapes are consolidating ERP/ EAM platforms to deliver improved operational visibility and decision velocity to business.
While such roll out projects focus on aligning business requirements with ERP/EAM functionalities and configurations, many teams overlook one of the most business-critical factors - Strategic data quality.
This webinar will showcase how you can drive Real Dollar benefits from your ERP projects by planning for Master data management.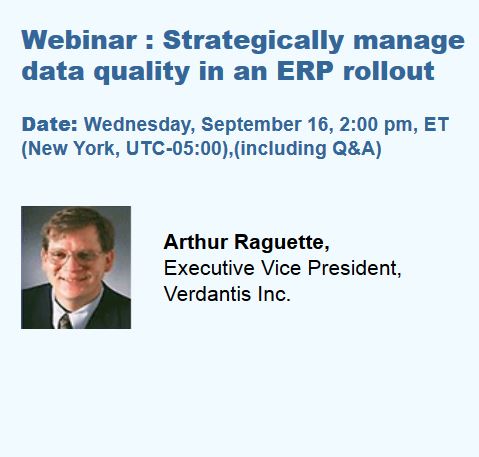 View this webinar, to learn :
Tactical v/s Strategic approaches to data quality in ERP roll-outs
Case studies of large ERP roll outs - winners and losers
Pitfalls to avoid in ERP/ EAM material data quality projects
Get in touch
subscribe to our newsletter