Webinar : Fuel the Enterprise with Clean Master Data - Consolidated Product Spare Parts Master
"Increase the flow of enterprise savings and business value through a consolidated product spare parts master."- A webinar focused on O&G, Energy and Chemical manufacturing companies.
Verdantis with Newbold Advisors:
Presenters :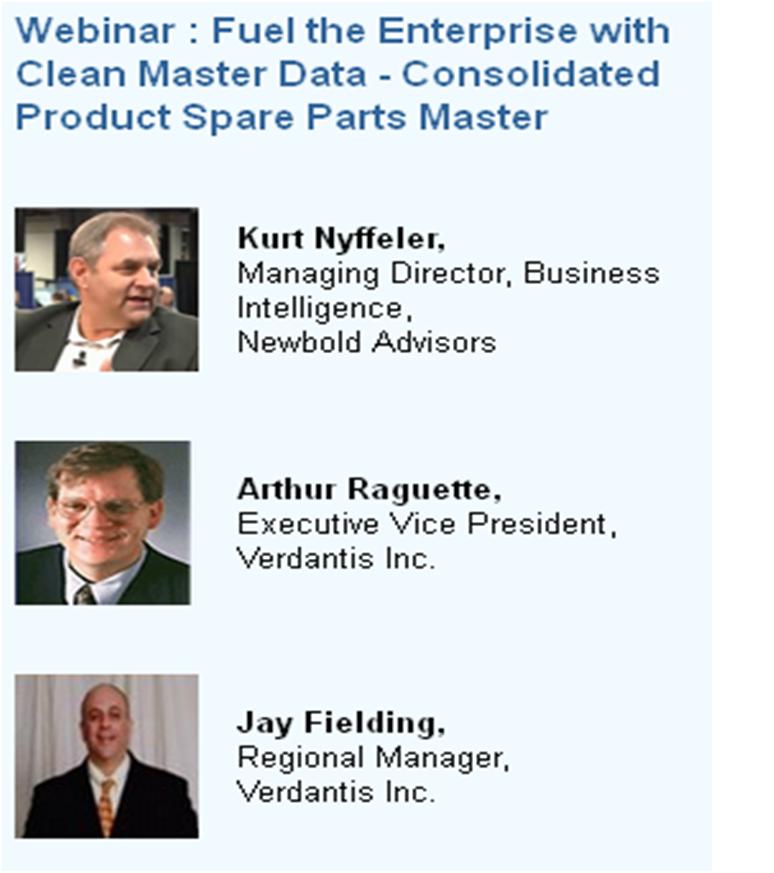 Verdantis has teamed with Newbold Advisors to offer the O&G, Energy and Chemical manufacturing community a consolidated, classified and standardized product spares master data catalog and governance.
Join our experts and share best practices on:
Opportunities for operational excellence and strategic sourcing savings initiatives
Opportunities for achieving better and easier export HTS compliance
To make a business case for Material Data Quality initiatives
And more !



Join our webinar and learn how a cleansed and standardized product spares catalog can bring enormous value to your global businesses.
Join us and say, "Eureka! We've struck new savings and operational excellence."
Get in touch
subscribe to our newsletter